This time on the forum I have taken part in the Ugly Bead Swap.
You send your uglies to another member and receive their uglies.
You have to make up what you can using minimal additions (stringing supplies etc excluded of course)
I sent some super uglies to my partner and these are the ones I received from her. I think she made it a little easy with the colour tonings (oh boy do I feel bad for what I sent)... but here are the uglies: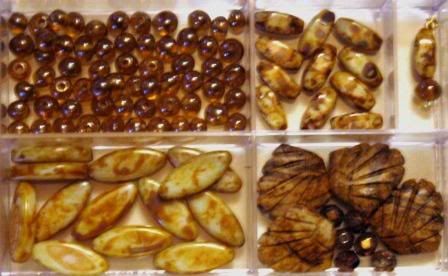 and here are my creations.