Ok, I did it, I took the plunge and entered the Designer Quest run by
www.beadingforum.com.au
Everyone orders the same pack (choice of 2 colours) and has 6 weeks to design and create something original and amazing!!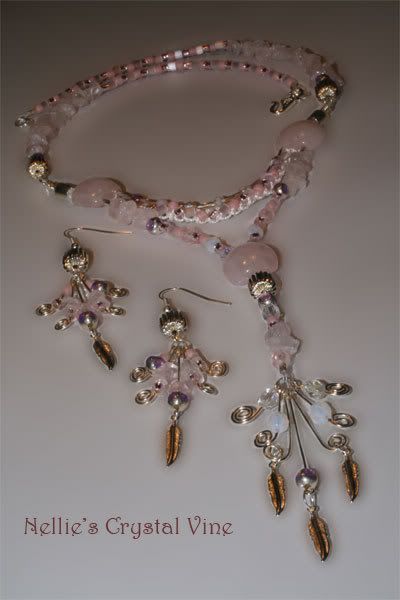 My designer Quest entry is my first ever attempt at this way of working. I must say that after the initial overwhelming sense of terror I LOVED it!!
I actually finished it all on the day I received the pack. I drew a design (or 2 or 3 or 4) and started. Then it changed and just evolved. I really wanted to do some macrame but didn't know where to start. Then I remembered that when I was a teenager, we used to make friendship bands. Mine were never any good because they curved! Well.... that would work in a necklace design surely!!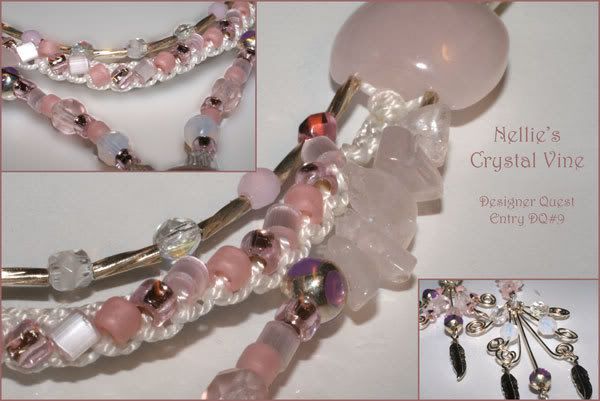 The challenge of attaching sections without adding anything is what evoved the design. I ended up with a small pile of seed beads, a couple of quartz chips and a bugle bead or 2. I also had a little bit of cord left over.